Awards presentation 2015 at Titanic hotel in Liverpool
08/11/2015
The most important event of the year in the interior design industry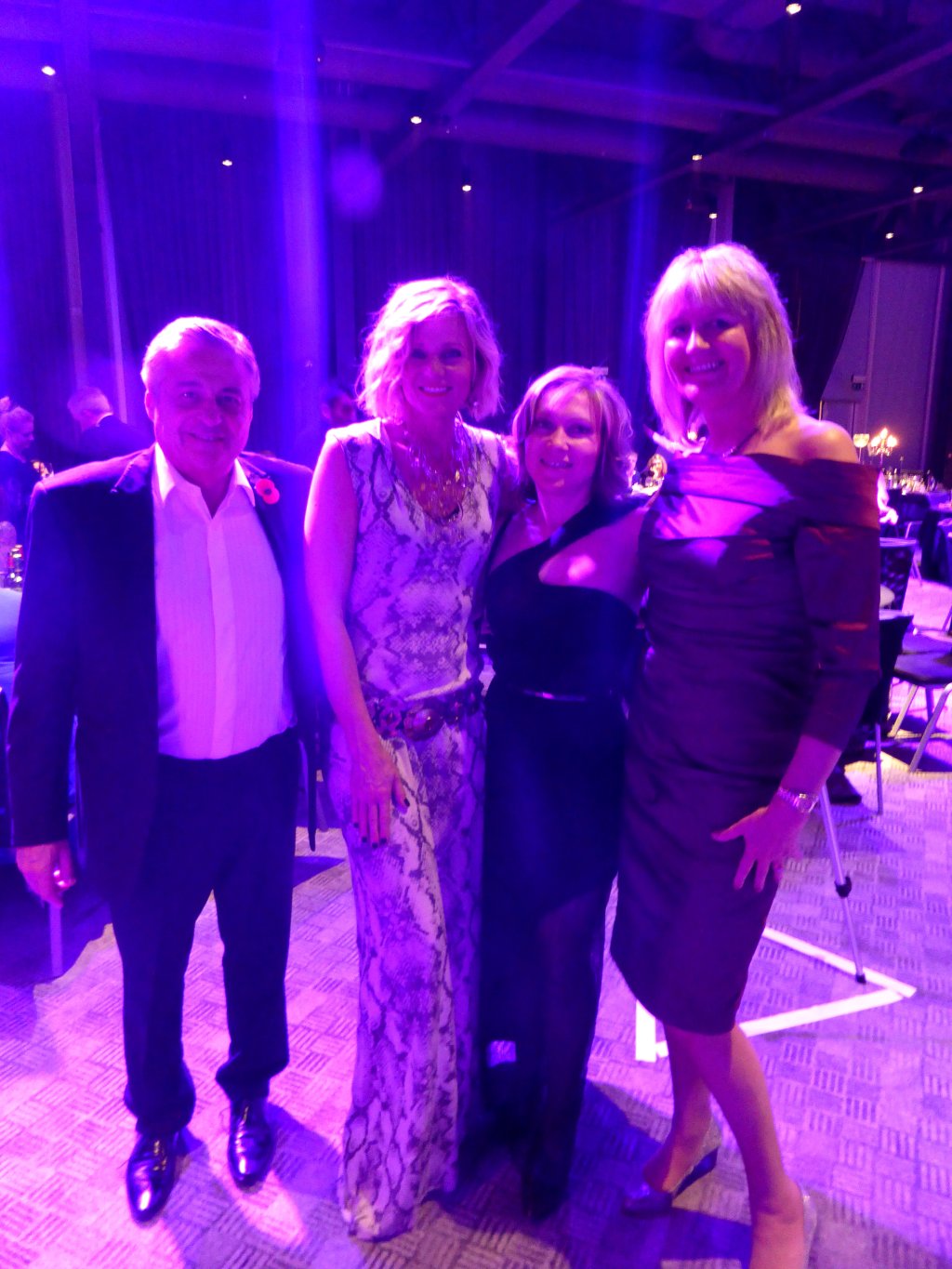 Hundreds of the North's leading designers, architects and retailers assembled to have their
achievements marked at the thirteenth annual Northern Design Awards at Liverpool's Titanic
Hotel on Friday 30th October.
The evening's hosts, Red or Dead founder Wayne Hemingway, Event Director, Shelley Bond, and
Channel 4 presenter, George Clarke, all spoke rousingly about the importance of promoting
exciting design and architectural projects north of the Watford Gap.
Shelley Bond addressed a room of just under 400 leading designers, architects and retailers,
sharing her excitement at the standard of this year's entries from throughout the North of
England.
Shelley commented: "We're very fortunate to attract such a high standard of entries and to be
able to enlist the expertise of our enormously talented panel of judges. This year, we're
celebrating record attendance figures at the Northern Design Awards. This reflects not just the
growth of the awards themselves, which have been a key date in the design diary for more than a
decade. It also marks an exciting period for northern property developers."
Guests at the Northern Design Awards enjoyed a three-course dinner and entertainment at The
Titanic Hotel at Liverpool's Stanley Dock before the names of the winners were announced.
Wayne Hemingway spoke of his excitement at celebrating the awards (which have always been
held at striking Northern venues – from the Chester Grosvenor Hotel to Manchester's Lowry Hotel
and Monastery and Buxton's stunning Devonshire Dome) in Liverpool, urging guests to the city to
spend as much time as possible in Merseyside.
Wayne Hemingway commented: "I am thrilled to be a part of such an exciting event which
celebrates the very brightest Northern design businesses."
With an impressive judging panel, featuring Linda Barker, George Clarke (of BBC's 'Restoration
Man' and 'Amazing Spaces'), Wayne Hemingway, Nick Munro, Jan Constantine, HRH Princess
Katarina and internationally renowned designer, George Bond, plus the influential Alison Vance
and Noel Farrer, the 2015 Northern Design Awards attracted a huge number of entries.
This year, George Clarke joined the other judges on stage to present the lucky winners with some
of the most prestigious awards in the design industry.
The Titanic Hotel at Liverpool's Stanley Dock, which is itself a multi-award winning restoration
project, made a fitting setting for the awards.